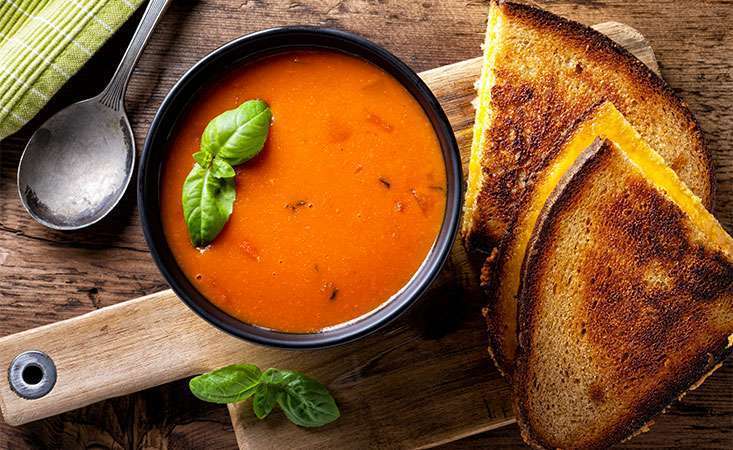 Editor's note: Each week, our Friday Fix series offers pancreatic cancer patients and caregivers a new topic related to health, diet and nutrition. For today's post, we are exploring some fun grilled cheese recipes to celebrate National Grilled Cheese Day.
Today is National Grilled Cheese Day, and we're celebrating by featuring five of our favorite healthy and delicious grilled cheese recipes. We also offer some fun foods to add and pair with this all-American classic sandwich.
If you're wondering about the amount of calories in the recipes, we got a great tip from our Friday Fix expert contributor, Jeannine Mills, MS, RD, CSO, LD, outpatient oncology dietitian at the Norris Cotton Cancer Center at Dartmouth Hitchcock Medical Center and member of the Pancreatic Cancer Action Network's(PanCAN) Scientific and Medical Advisory Board.
"If you need to reduce calories, consider reducing cheese and/or add more vegetables to the sandwich," said Mills. "Grilled asparagus, caramelized onions, portobello mushroom, baby spinach and arugula are all great options."
Try some nutritious add-ons and dishes to pair as well with grilled cheese.
Tomato Soup
Avocados
Egg
Lean Beef
Grilled or Baked Veggies
If you're a patient going through treatment or recently had surgery and have any questions about specific foods or adding something new to your diet, the Pancreatic Cancer Action Network recommends speaking with a doctor or registered dietitian.
You can also learn about general nutritional guidelines following surgery.
Pancreatic cancer patients often have many questions and concerns about nutritional care. MyPlate, AICR and Cooking. Comfort. Care can be used as resources for healthy diets. Also, a registered dietitian can work with patients to meet their individual dietary needs.