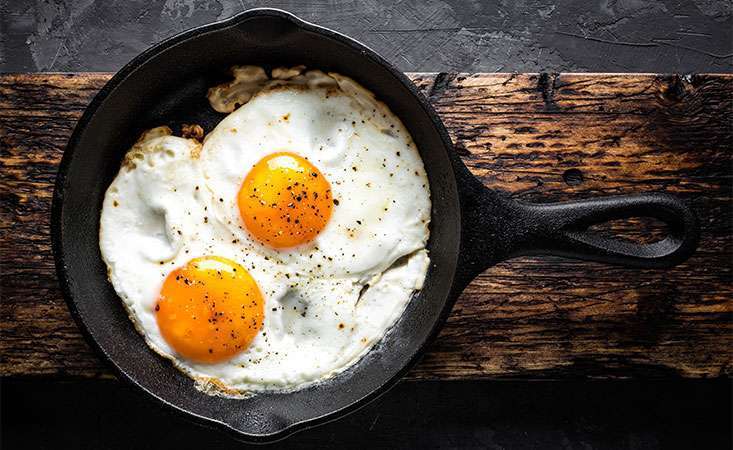 In honor of Better Breakfast Day on Sept. 26, we're resurfacing today's blog.
Breaking the fast, also known as breakfast, is an important meal that is often overlooked – whether due to not feeling hungry in the morning or not having enough time before starting a busy, activity-filled day.
Even though snacking can be a great way to satisfy and prevent hunger, eating a small breakfast can get your day off to a strong start and provide multiple health benefits, particularly for pancreatic cancer patients.
The nutritional goals for patients with pancreatic cancer should be to consume an adequate amount of fluids, calories, protein, vitamins and minerals each day to maintain a desirable weight and activity level. Making the healthiest choices possible to maintain good nutrition (at each meal including breakfast) can help patients minimize the side effects of treatments, recover from surgery and/or maintain the best quality of life.
We have compiled the following easy and delicious recipes from the American Institute of Cancer Research (AICR) to try.
For simple breakfast ideas, request our free Diet and Nutrition Booklet.
Pancreatic cancer patients often have many questions and concerns about nutritional care. MyPlate, American Institute for Cancer Research and Cooking. Comfort. Care., can be used as resources for healthy diets on a budget. Since each patient has their own nutritional needs, we recommend patients consult with a registered dietitian for nutritional advice.
Contact Patient Services
for comprehensive disease information – including our diet and nutrition booklet, nutrition tips and recipes, and help finding a registered dietitian in your area.