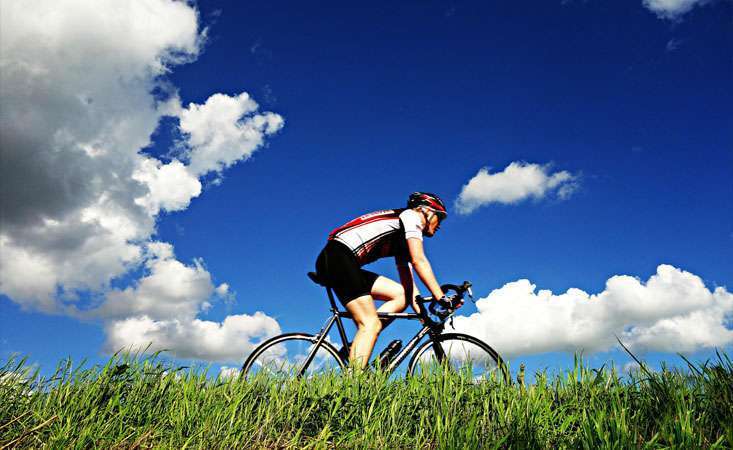 During the long, hot days of summer, it can be easy to say "no" to activity.
However, most experts agree that making time for routine exercise is great for the body, especially if you are fighting cancer and feel up to it.
"If you have been diagnosed with pancreatic cancer, it's important to take special care of yourself," said Nicole Feingold, MA, director of Patient Services at the Pancreatic Cancer Action Network (PanCAN). "One way to do this is to stay physically active. Exercise is also beneficial because it can improve mood and quality of life."
In addition, the American Institute of Cancer Research (AICR) states that cancer patients – even those going through treatment – should try to exercise about two-and-a-half hours per week.
According to the AICR's website, "The latest guideline from the American College of Sports Medicine is that cancer survivors should avoid inactivity, even if undergoing treatment. They point out that if individuals cannot meet these guidelines, they 'should be as physically active as their abilities and conditions allow.'"
The AICR also notes that each patient should approach exercise slowly and consult with their healthcare team about what they should specifically keep in mind when building exercise into their daily routine.
"Especially if you were not exercising regularly before your diagnosis, take it slowly and carefully now. Build up your level of activity in a step-by-step manner and keep your oncologist and other health professionals informed. 
"The level of supervision needed for individuals undergoing treatment to exercise safely varies, and clinicians will need to adapt exercise programs to the individual survivor."
PanCAN states in its Supportive (Palliative) Care booklet that "taking short walks and short rests throughout the day can be a way to boost energy," and encourages those undergoing treatment to get some form of activity.
Thinking about getting some exercise outside on hot summer days? Check out these summer safety tips for pancreatic cancer patients.
Contact Patient Services
to request a free copy of our
Supportive (Palliative) Care
booklet, get more information on staying active, or for any other questions related to pancreatic cancer.
Come back to our blog each week for a new installment of the Friday Fix.