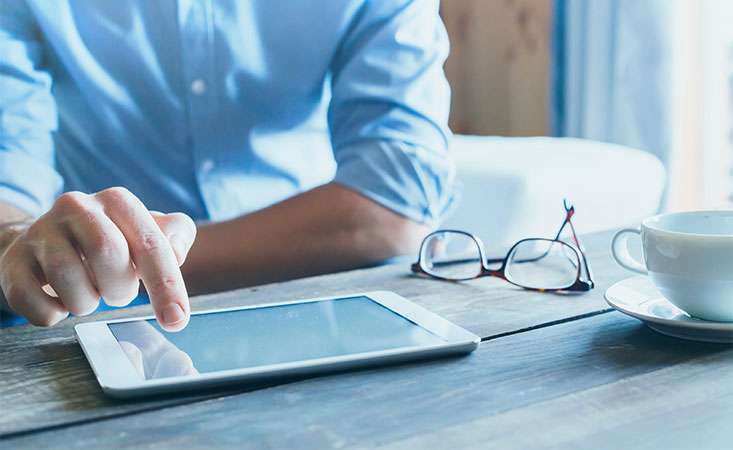 Do you ever see scientific or medical headlines that sound too good to be true? Ask these questions to help determine whether a news article is trustworthy.
Did the study take place in patients or in the laboratory?
Basic science, or studies that take place in the lab and focus on fundamental biology, are critically important for cancer research. Understanding biology is necessary to devise better treatment strategies and early detection tools – almost every medical advance began as a scientific idea.
However, the only way to determine whether laboratory results can be translated to patient benefit is through clinical trials. And before a drug or diagnostic tool can be approved and impact patient care, it must go through all phases of clinical trial investigation.
If a news article claims that a finding is a "breakthrough" that will cure, treat or diagnose cancer, first check whether the research took place in patients or in lab models of the disease – and if the data are clinical, also look whether it's early- or late-phase clinical trials.
What do the data show?
When reading news coverage of a scientific or medical study, don't forget to search for the data – the numbers that show how much of an impact the finding may have.
Examples could be duration of overall survival in a clinical trial or percentage of false positives or false negatives from a diagnostic test. It's important to consider how the current finding compares to previous standard of care treatments or currently used diagnostics.
Where is the study published?
In order for scientific or clinical findings to be considered accurate, they must be scrutinized by other researchers. This process is called peer review – and it helps make sure that articles published in biomedical journals are truthful.
Another forum to share sound data is at scientific and medical conferences. Organizers carefully select presenters whose findings seem reasonable and are important to the field of focus of the meeting.
If you read a news article about work that has not been published or presented, it should raise a red flag. It doesn't mean that the data are incorrect, but firm conclusions can't be drawn until the work is evaluated by fellow experts.
Does the article claim a "magic bullet" has been found?
Over time, scientists and healthcare professionals have realized that "cancer" really represents many different diseases, not just one.
For example, breast cancer, lung cancer and pancreatic cancer can have vastly different characteristics and will need to be diagnosed and treated very differently. And two patients' pancreatic tumors can also be dramatically different from one another, underscoring the importance of a precision medicine approach to tailor treatment to a patient's tumor's unique biology.
So, if a news story claims that a "groundbreaking" medicine can treat or cure all kinds of cancer, it should draw suspicion. More and more new treatments (like Keytruda or Vitrakvi) are being approved for relatively small subsets of patients whose tumors have certain molecular features – the opposite of a one-size-fits-all approach.
Anything claiming to cure or diagnose all cancers is likely exaggerating.
What does PanCAN say?
When news comes out that relates to pancreatic cancer, the Pancreatic Cancer Action Network (PanCAN) strives to publish accurate information, including expert commentary and interpretation, in the newsroom as quickly as possible.
If you're unsure whether something in the news is real or just hype, come to pancan.org. Check out PanCAN's social media channels, too. And, PanCAN Patient Services is always ready to help.
Not only is fake scientific news misleading and confusing, it can also bring false hope to people eager for progress against a challenging disease like pancreatic cancer.
Contact Patient Central
with any questions about pancreatic cancer research news and for information and resources to support patients and caregivers.