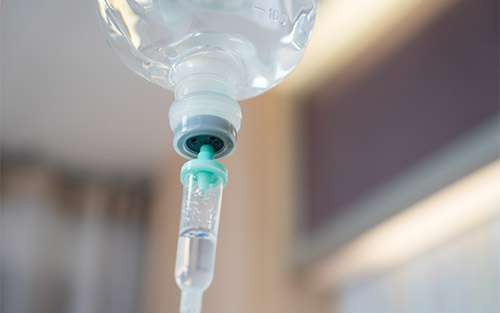 At the end of every year, Science magazine announces a Breakthrough of the Year – a discovery that revolutionized the scientific enterprise and deepened our understanding of how the world works. The 2017 Breakthrough of the Year, revealed today, was cosmic convergence, the first observation of a neutron-star merger.
Also in the running was the FDA's approval of Keytruda (see "A cancer drug's broad swipe"), the first cancer drug approved for the treatment of any solid tumor, anywhere in the body, based on its molecular characteristics. Patient participation in clinical trials allowed doctors and researchers to discover that Keytruda is especially effective in people whose tumors have alterations known as microsatellite instability or defective DNA mismatch repair.
About 1 to 3 percent of pancreatic cancer patients are thought to have these characteristics in their tumor – and patients can find out their tumor's molecular profile through programs offered by their healthcare team or via the Pancreatic Cancer Action Network (PanCAN) Know Your Tumor® precision medicine service.
Every pancreatic tumor is different. PanCAN strongly recommends molecular profiling of a patient's tumor to help determine the best treatment options. 
"We are excited and inspired to see the approval of Keytruda – a promising step toward personalizing cancer treatment for patients – recognized as one of the finalists for Science Breakthrough of the Year," said Cassadie Moravek, associate director of clinical initiatives at PanCAN.
Using a patient's tumor molecular information to guide treatment decisions is known as precision medicine, and 2017 was certainly a big year with momentum toward making treatment more precise for pancreatic cancer patients. Check out some of the treatment-related research highlights from the past year, as well as advancements in improving early detection, understanding risk factors and unlocking the biology of pancreatic tumors.
Help support next year's research breakthroughs and progress toward our goal to double pancreatic cancer survival by 2020. Thank you!