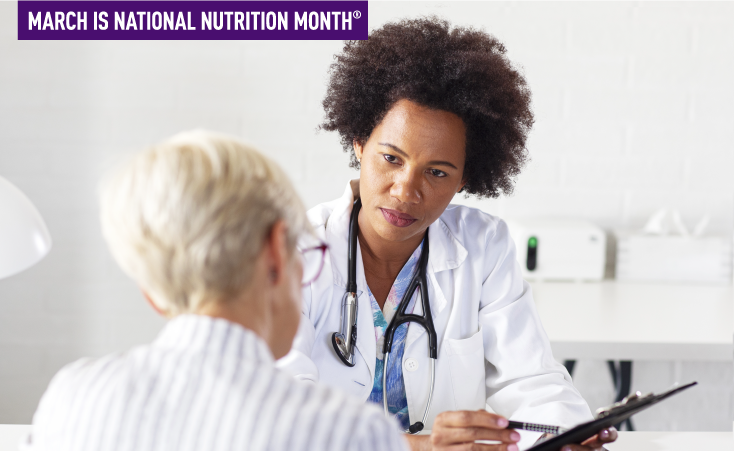 An "Unmet Needs" workshop was hosted by the lung cancer organization LUNGevity in October 2020 and was attended by PanCAN Director of Clinical Trial Operations Cassadie Moravek. In addition to representatives from cancer advocacy organizations, the meeting included researchers, clinicians, industry representatives, regulatory experts, patients and caregivers. The focus was cancer cachexia, a debilitating condition that causes weight loss, muscle weakness and fatigue in patients with cancer.
The attendees of the workshop published a recent article in the Journal of Cachexia, Sarcopenia and Muscle, and Cassadie is included as an author. Teresa Zimmers, PhD, professor of cancer research at Indiana University School of Medicine and member of the PanCAN Precision PromiseSM Supportive Care Committee, led the study. Other Precision Promise leaders were involved as well.
The article outlines three key areas in order to better understand and manage cancer-associated cachexia. First is the need to make all stakeholders better aware of cachexia and its symptoms and effects.
"Although cachexia is a very common condition that impacts pancreatic cancer patients, many healthcare professionals are unfamiliar with its signs or strategies to slow or reverse it – which negatively impacts the patient's experience and outcomes," Cassadie said.
Incorporating supportive care – a focus on the patient's comfort, quality of life and total well-being – through healthcare professionals who specialize in this service early in a patient's disease progression is one way to ensure symptoms like cachexia don't go unnoticed.
Seeing healthcare professionals who focus on symptom management and supportive care improves outcomes and is critical for your quality of life. PanCAN strongly recommends that symptom management and supportive care should be provided early in your diagnosis as well as during and after treatment.
Contact PanCAN Patient Services
 to learn more.
The second need identified by the working group was an increase in evidence about – and insurance coverage for – interventions that may help combat cachexia, including nutritional care, behavioral modifications and physical therapy.
As March is National Nutrition Month®, we have published articles and stories related to the importance of nutritional care for patients with pancreatic cancer. Good nutritional care improves outcomes and is critical for quality of life. PanCAN strongly recommends that patients have access to pancreatic enzymes and see a registered dietitian.
"For patients with pancreatic cancer, pancreatic enzymes can help digest food and maintain a healthy weight," Cassadie said. "There are other dietary changes, exercise and physical therapy that can help combat cachexia specifically – and it's important that these resources are available and affordable for patients."
Finally, the team recommended that rigorous clinical trials be conducted to identify therapies and interventions to treat cancer-associated cachexia. The first step is agreement on the clinical definition of cachexia and identification of markers to signify its presence and progression. In addition, there needs to be consensus around appropriate clinical endpoints to measure an experimental treatment's success.
"When we conduct a clinical trial for an investigational drug to treat pancreatic cancer, we measure patients' overall survival, duration of time before their disease worsens and other factors to determine the treatment's efficacy," Cassadie explained. "But for cachexia, the endpoints could be gaining or maintaining weight, ability to engage in physical activity, etc.
"Before testing interventions for this condition, we need a clear and consistent way to measure whether they're successful."
Overall, the workshop put forth a clear call to action. The hope is that scientific, clinical, industry and regulatory leaders can continue to work together with patients and patient advocates to improve the lives of people living with cancer.