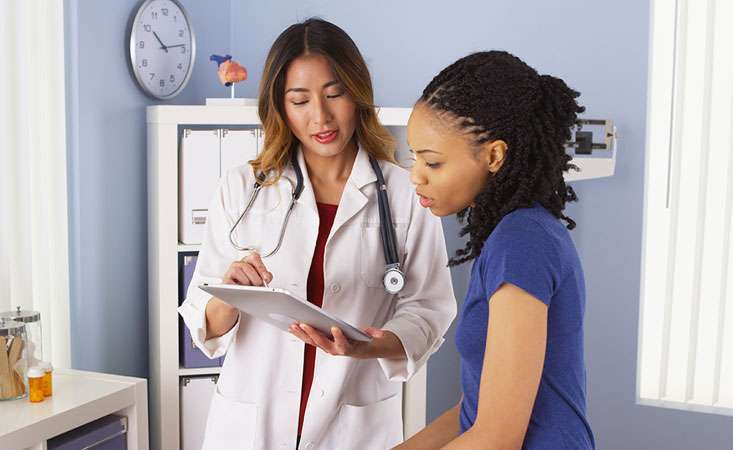 Editor's note: During January, Pancreatic Cancer Clinical Trials Awareness Month, we are featuring a "Shedding Light on Clinical Trials" series that provides key information about clinical trials and how they can benefit pancreatic cancer patients. Today's article focuses on the importance of patient participation in clinical research – for themselves and for future patients.
Without clinical trials – and without patient participation in clinical trials – there could be no new drugs approved to treat diseases like pancreatic cancer.
Pancreatic cancer patients who participate in clinical research have better outcomes. Every treatment available today was approved through a clinical trial. The Pancreatic Cancer Action Network (PanCAN) strongly recommends clinical trials at diagnosis and during every treatment decision.
Receiving an Experimental Treatment in a Clinical Trial
In the fight against pancreatic cancer, clinical trials often provide the best treatment options, and they give patients early access to cutting-edge experimental treatments that can lead to progress in research, improved options and better outcomes.
For all clinical trial participants, care is provided by top doctors and nurses at leading healthcare facilities. Patients have the potential to access new experimental treatments or treatment combinations that may not otherwise be available.
Even with experimental treatments being tested in patients for the first time, steps are taken to ensure patient safety and understanding. Before a clinical trial can begin enrolling patients, careful regulations help make sure the experimental treatment is safe and has the potential to be effective for pancreatic cancer patients.
Patients participate through informed consent, meaning they find out in advance the specifics of the clinical trial – like whether they'll know which treatment they're receiving, what side effects they may expect and other key details.
Finding out whether a new experimental treatment or combination is effective benefits patients today and has the potential to greatly help future patients as well.
Receiving Standard of Care in a Clinical Trial
Depending on the design of the clinical trial, some patient participants may receive standard of care rather than an experimental treatment or combination. This is necessary so the trial investigators can directly compare the effectiveness and safety of the experimental treatment to standard treatment options in groups of patients with similar characteristics.
Patients and their healthcare teams may or may not know which treatment(s) they are receiving and whether they are on an experimental treatment or standard of care. 
When patients receive standard of care options through a clinical trial, they are monitored as closely as patients receiving the experimental treatment. Patients participating in a clinical trial may be more carefully watched than those outside of a trial.
Also, the healthcare professionals and institutions who conduct clinical trials often have considerable experience treating patients with pancreatic cancer, providing state-of-the-art care.
In some cases, supportive care measures are included as part of the clinical trial that may not otherwise be offered to the patient, which can enhance their quality of life and potentially help them better tolerate treatment.
The potential for new treatments to benefit pancreatic cancer patients in the future relies on clinical trial participants – both those who receive the experimental treatment and those who receive standard of care within the trial.
How to Find Clinical Trials
PanCAN is here to help.
We maintain the most comprehensive and up-to-date database of pancreatic cancer clinical trials available in the United States. There are two ways you can access this free information about available clinical trials that match your specific needs:
Contact PanCAN Patient Services: PanCAN Patient Services can run a search for you and provide a personalized list of clinical trials that match what you need. The search will be based on information you provide, such as how far you're willing to travel, your diagnosis, your treatment history and your tumor biology. You can enroll in PanCAN's Know Your Tumor® precision medicine service to learn if features of your tumor biology may impact your treatment options, including clinical trials.
Start your own search via Clinical Trial Finder: Enter your information in this free, easy-to-use online tool to receive a list of clinical trials that match what you need. You can select the trials you're interested in and request additional information from PanCAN Patient Services.
PanCAN Patient Services is available to talk through your personalized clinical trials information. They can provide in-depth details and answer any questions you may have. Then, discuss search results with your healthcare team to determine if a clinical trial is the right option for you.
Contact Patient Services
for free clinical trials information and resources, like a clinical trials search or our Clinical Trials booklet.