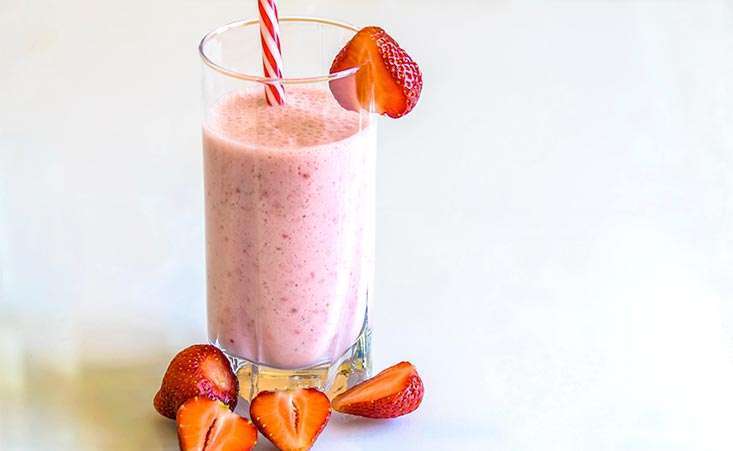 Editor's note: Each week, our Friday Fix series offers pancreatic cancer patients and caregivers a new topic related to health, diet and nutrition. For today's post, we got to hear from Jeannine Mills, MS, RD, CSO, LD, outpatient oncology dietitian at the Norris Cotton Cancer Center at Dartmouth Hitchcock Medical Center and member of the Pancreatic Cancer Action Network's (PanCAN) Scientific and Medical Advisory Board, on how protein smoothies can be a terrific source of nutrition for pancreatic cancer patients.
There's nothing like a fresh smoothie to start out your day or to pick you up mid-afternoon. Packed with healthy ingredients, protein smoothies, especially for pancreatic cancer patients, can be a great way to get calories, as well as much-needed nutrition.
"Sometimes it's easier [for patients] to consume liquid calories, particularly when their appetite is low or when fatigue is a problem," said Mills. "Protein shakes that are homemade or commercially available can be a good way to provide needed calories, protein and fluid."
Mills points out that when patients incorporate smoothies into their diet, especially during treatment, they should consider a few tips when figuring out what will work best for them.
In some instances, volume can be challenging especially when there are complaints of feeling full. It may be easier for patients to consume less than 8 ounces at a time.
Texture of the smoothie needs to be considered such as being too thick, silky or gritty. When preparing smoothies initially, make it simple with only a few ingredients (i.e. yogurt, frozen fruit, ice cubes).
Protein needs can vary by individual and treatment; for example, protein needs can be higher pre- or post-operation.
Try a strawberry chia smoothie recipe or a blueberry blast smoothie recipe from the American Institute for Cancer Research (AICR).
Pancreatic cancer patients often have many questions and concerns about nutritional care. MyPlate, AICR and Cooking. Comfort. Care can be used as resources for healthy diets. Also, a registered dietitian can work with patients to meet their individual dietary needs.