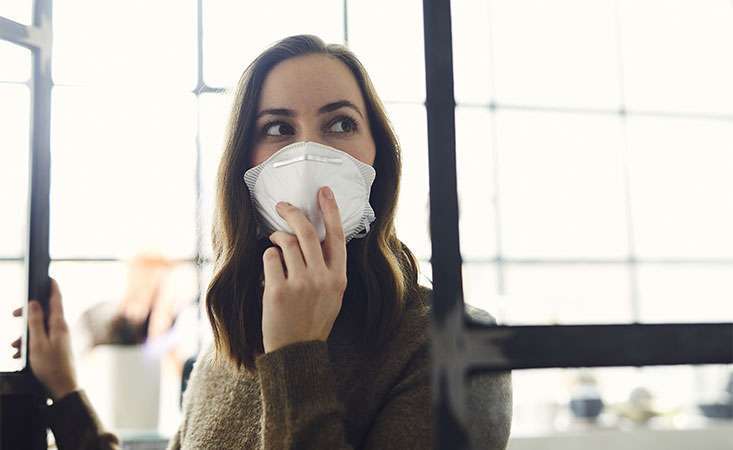 Editor's note: Please continue to follow the U.S. Centers for Disease Control (CDC) for updated information and guidelines about coronavirus disease (COVID-19), and pay attention to policies and restrictions specific to your state or region, as they are constantly evolving. Please also speak with your healthcare team for personalized information and instructions.
As always, the Pancreatic Cancer Action Network's (PanCAN) PanCAN Patient Services is here for patients and families who have questions or concerns at any point in their pancreatic cancer journey.
In light of current events, if you are a pancreatic cancer patient, caregiver or family member, PanCAN recommends making a plan in case someone in your house becomes COVID-19 symptomatic with fever, cough and shortness of breath.
Here are 5 things to do if you become COVID-19 symptomatic:
Call your doctor immediately if you have a fever and symptoms like a cough or shortness of breath."This is especially important if you are a pancreatic cancer patient and develop symptoms while you are actively on treatment for your pancreatic cancer, are immunosuppressed or have other serious medical conditions," said PanCAN's Interim Chief Medical Officer Joseph Herman, MD.
If you have mild symptoms, a virtual visit with your doctor may be the best first step for an evaluation."It is important to mention that the symptoms can get worse rapidly, and therefore this decision should be made with the advice of your doctor or care team," Herman said.
If your doctor advises coming to the office or the emergency room, ask about a separate entrance for people experiencing symptoms.
If you are well enough to recover from COVID-19 at home, isolate yourself. Ensure you have a separate bedroom, and that everyone in the home is properly and regularly washing hands, wiping down hard surfaces (tables, doorknobs, faucets, cellphones, etc.) with a sanitizer that is at least 60% alcohol, covering coughs and sneezes with a tissue or into the elbow, and keeping hands away from the face, nose and mouth. Consider wearing gloves in common areas to limit risk of sharing germs.
If you are a pancreatic cancer caregiver experiencing symptoms and/or have tested positive for COVID-19, it is extremely important that you isolate yourself and follow the recommendations in tip #4.In advance, consider an alternate plan for a backup caregiver until you are fever-free and your symptoms have improved. Follow the CDC's guidelines for how to discontinue isolation.
PanCAN is here to help.
Contact Patient Central
for questions about COVID-19 and pancreatic cancer, as well as general information and resources about the disease.
Additional reading on this topic:
CDC: Coronavirus (COVID-19)
Frequently Asked Questions about Coronavirus Disease (COVID-19) and Pancreatic Cancer
COVID 19: What Caregivers Should Keep in Mind
PanCAN's Response to Coronavirus Disease (COVID-19)
A Message from Our PanCAN CEO
Important Information Regarding PurpleStride Events and Coronavirus Disease (COVID-19)
Tips and Practices for Self-Care
Preparing for Further Social Distancing
Healthy Grocery Shopping and Meals