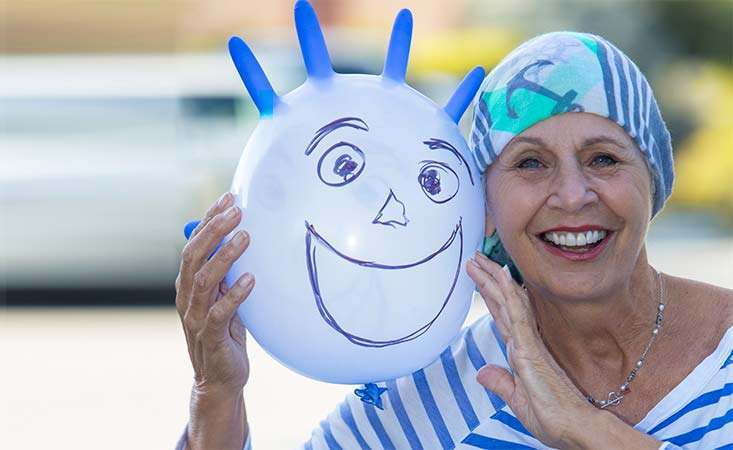 Cancer is no laughing matter, which makes Maryann Grau's gift of humor invaluable. It pulled her through the stress of her pancreatic cancer diagnosis. It brought smiles, laughter and comfort to her family and friends. And it informed a book she wrote about her experience, which she hopes will inspire other cancer patients and anyone else with a life-threatening disease.
Grau was 73 when she was diagnosed with pancreatic cancer in 2016. Experiencing digestive discomfort after her Whipple procedure that fall, Grau came across the Pancreatic Cancer Action Network's (PanCAN) PanCAN Patient Services when she was searching for answers. There, she found – in what would become a theme of her book – she had more choices than she realized.
While other sources advised that pancreatic enzymes weren't necessary, PanCAN Patient Services sent Grau personalized and detailed information about how the supplements worked and why they're needed. PanCAN Patient Services also provided Grau with information on clinical trials, should she decide to consider them in the future, and referenced many other topics on PanCAN's website.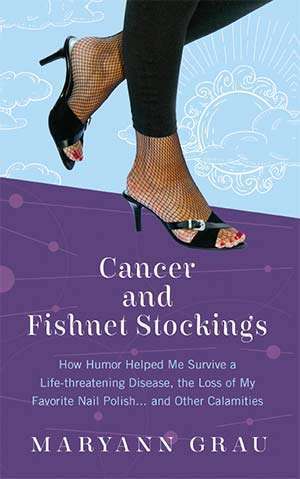 Similarly, much of Grau's book, Cancer and Fishnet Stockings, is about choices. She wrote, "I knew I could rely on some inner strength to help me make the right choices: courage over fear, hope over despair, and, more importantly for me, laughter over tears, because without the ability to laugh, the urge to surrender would be too strong."
At the time of her diagnosis, Grau was performing in the local theater and volunteering at the community center by leading aerobics and strength training classes for more than 70 students. To keep her large support system informed, Grau would send them periodic email updates.
These emails became the foundation of her book. Many address low points – like hearing the shocking diagnosis and dealing with chemotherapy side effects like nausea and taste changes. Still, they're hopeful in tone and filled with bright moments.
One moment involves Grau's "chemo buddy." Once while Grau was getting chemotherapy, her partner Norb said he'd pick them up some lunch. So she wouldn't be lonely, Norb took a latex glove, inflated it like a balloon, and drew a cheery face on it.
"It gave everyone a good laugh," Grau recalled. "It brought sunshine into a room full of nurses and patients."
Grau offers tips for fellow patients:
"Let others help you. If you're stubbornly independent like I am, get over it! Friends and family want to help. Let them. Not because it will make you feel better (it will), but because it will make them feel better."
"Keep a diary about food, medicines and all side-effects. It will reduce the stress of having to remember what's needed on a daily basis and how you respond to each. It gives you an active role in monitoring your health."
"Keep moving! Especially outdoors. Take a walk, ride your bike, start a micro-garden or fly a kite. I was inspired by survivors who went skydiving or climbed Mt. Kilimanjaro." Grau is generously donating 25 percent of the book's net proceeds to PanCAN to support pancreatic cancer research and advocacy. She continues to visit the organization's website for diet and nutrition tips and lifestyle information and always reads its newsletters.