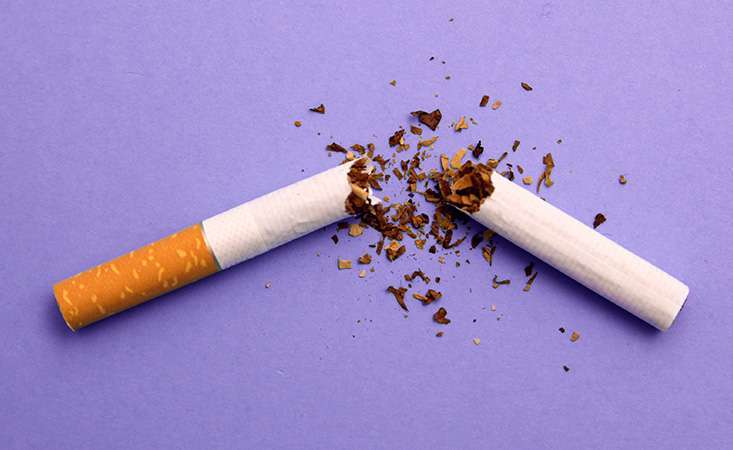 For many years, the dangers of smoking have been clear to the public. And efforts to educate and provide options for smoking cessation have worked – smoking rates have dropped in the United States and across the world, and smoking-related lung cancer diagnoses and deaths have fallen.
However, tobacco use has lesser-known consequences, including increasing a person's risk of developing other cancer types, like pancreatic cancer.
"People who smoke are two times more likely to develop pancreatic cancer compared to those who don't," said Joseph Herman, MD, MSc, a member of the Scientific and Medical Advisory Board at the Pancreatic Cancer Action Network (PanCAN).
"About 20 to 30% of exocrine pancreatic cancer cases – the most common kind of pancreatic cancer – are thought to be attributable to smoking."
Not only does smoking increase a person's likelihood of being diagnosed with pancreatic cancer, but it can also increase an individual's risk of dying from the disease.
Research published in 2017 demonstrated that the more, and the longer, someone smoked, the shorter their average pancreatic cancer survival time would be.
The good news is that the 2017 study – and others – have shown that the effects of smoking diminish over time. That means that quitting today can have a significant impact on your future health.
"Especially for people who have other risk factors – like a family history of pancreatic cancer or longstanding diabetes – it's crucial to quit smoking as soon as possible," Herman said. "Other modifiable risk factors, like maintaining a healthy diet and keeping active, can further decrease an individual's lifetime risk of developing pancreatic cancer."
Yet another reason to quit – or not start – smoking? Smoking weakens people's lungs and immune systems, which can make them more susceptible to coronavirus disease (COVID-19) infection and death.
Contact PanCAN's Patient Services
to learn more about the effects of smoking on pancreatic cancer and for any other questions about pancreatic cancer risk factors and its diagnosis and treatment.