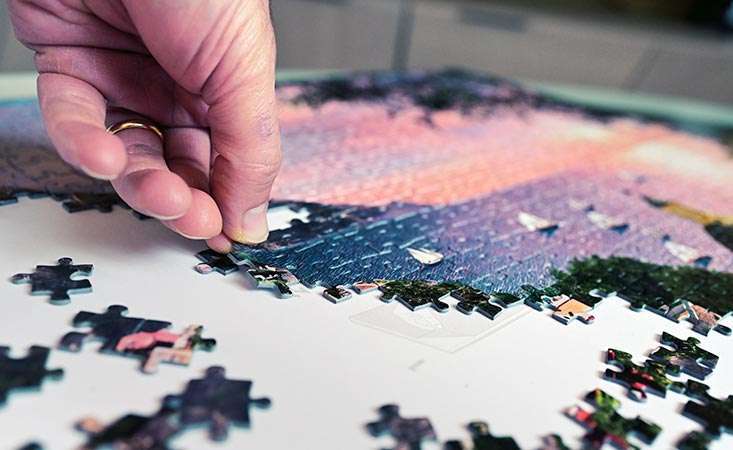 In attempts to reduce the impact of the coronavirus disease (COVID-19) pandemic, Americans have been asked to stay at home and limit contact with people outside their household.
Even as restrictions begin to lift, pancreatic cancer patients who are undergoing or recovering from treatment, as well as other groups who are at high risk of getting coronavirus or having complications because of it, may be encouraged to keep following many of the guidelines that have applied over the last few months.
Feelings of isolation and anxiety are common in those diagnosed with pancreatic cancer. Fear of getting the coronavirus as well as missing loved ones can make these feelings even more intense right now.
Patients should tell their healthcare team about any emotional concerns that come up.
It is also important, especially for patients, to stay both physically active and mentally engaged during this time. Both can reduce feelings of hopelessness and can lessen side effects of treatment, like "chemo brain."
Keeping your mind active and staying busy can help the days pass more quickly and pleasantly. A clear, sharp mind is also especially critical when it comes time to make treatment and other disease-related decisions.
Here are some ways patients and their families can stay mentally active right now:
Do puzzles, like jigsaw, crossword or sudoku
Write or journal
Read – and join a book club (many are meeting online right now) for even more stimulation through discussion of the book
Answer trivia questions
Make something – knit, sew, crochet, cross stitch, paint, draw, build models, scrapbook
Learn a new activity or hobby (or practice one you already know) – even better if you can do it with someone else, in person or virtually
Take an online class on a topic of interest – there are many free and paid learning platforms, but the more you can participate (rather than just listen), the better
Talk to a friend or family member
Play board games, card games or online games with friends
Garden – outdoor gardening gets you moving physically and outside in addition to keeping your mind engaged, but indoor gardening has mental benefits too
Teach someone something new
And don't forget to exercise – even if it's just taking a short walk or doing chair exercises – maintain a healthy diet and get plenty of sleep. Physical wellness is important for the brain as well as the body.
Patients should consult with their healthcare team before starting or changing their exercise plan or physical activities.
For resources and information about any topics related to pancreatic cancer – including ways to manage mental health and physical concerns –
contact PanCAN's Patient Services
.