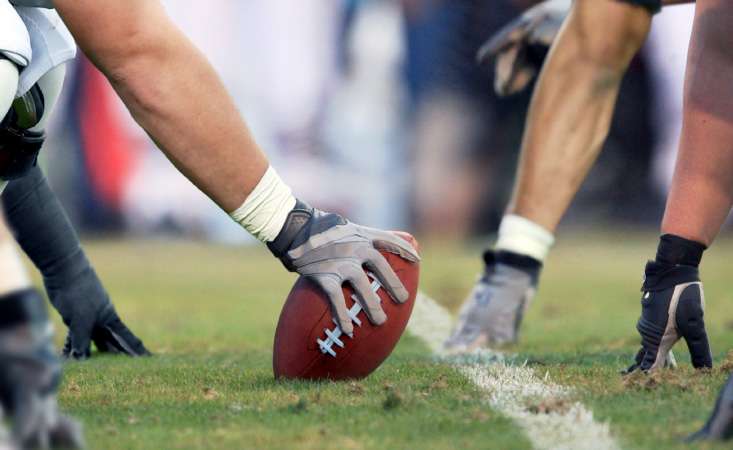 With the Super Bowl upon us, we remember NFL star players and coaches we've lost to pancreatic cancer and those who have lost loved ones to the disease.
Gene Upshaw – Former offensive lineman for the Oakland Raiders and former head of the National Football League Players Association (NFLPA). Nicknamed the "Governor," for his demeanor, Upshaw was held in high regard by his peers throughout his playing career. Upshaw played 15 seasons on the Raiders offensive line, including 207 consecutive starts, leading to an NFL Hall of Fame induction. After his playing days were over, Upshaw transitioned to the front office, becoming the executive director of the NFLPA from 1983-2008. In his role with the NFLPA, Upshaw was responsible for NFL free agency, which increased the pay of NFL players drastically. Upshaw was diagnosed with pancreatic cancer on Aug. 16, 2008, and passed away from the disease four days later, on Aug. 20, 2008, at the age of 63.
Lou Michaels – Two-time first-team All-American and all-purpose football player for the Rams, Steelers, Colts and Packers. The former fourth overall pick in the 1958 draft was heralded as one of the most versatile NFL players of his time. At the University of Kentucky, the 6-foot 2-inch, 240-pound athlete almost never left the football field, playing offensive tackle, numerous positions on defense, as well as kicking and punting. In the NFL, the story read the same. Though Michaels wasn't asked to play offense, he was a standout defensive end and kicker for the Los Angeles Rams, Pittsburg Steelers and Baltimore Colts before he ended his career with the Green Bay Packers. Michaels passed away due to pancreatic cancer at the age of 80, on Jan. 19, 2016.
John Gordy – Former Detroit Lions offensive lineman, he led the NFL players union in 1968 when it negotiated first collective bargaining agreement (CBA). Gordy was a second-round pick of the Lions in 1957, becoming a starter and winning the NFL championship in his rookie season. After a 10-year career with the Lions, which included three pro bowl selections, Gordy, like Upshaw, traded in his shoulder pads for a suit and became the head of the NLFPA. Gordy passed away on Jan. 30, 2009 at the age of 73.
Harvey Martin – Former Dallas Cowboys defensive end and 1978 Super Bowl co-most valuable player in which the Cowboys defeated the Denver Broncos 27-10. Coined "the first great pass rusher," Martin played 11 seasons in the NFL, all with the Cowboys. Martin still holds the record for most sacks in Cowboys history, 113, as well as holding the team record for most sacks in a season, 20. The NFL record is 22.5, which was set in 2001. On Dec. 24, 2001, Martin passed away at the age of 51.
Roger Chanoine – Former Cleveland Browns offensive lineman. Chanoine played four seasons for the Cleveland Browns, starting all 16 games in 2001. He also played briefly for the Jacksonville Jaguars. The Newark, New Jersey native played college football at Temple University before entering the NFL as an undrafted free agent with the St. Louis Rams in 1998. Chanoine passed away on July 14, 2016, at the young age of 39.
Willie Townes – Former Dallas Cowboys defensive lineman. Townes was known, coming out of college, as the best defensive end college had to offer. This led him to be drafted in the second round of the 1966 NFL draft. The 6-foot 5-inch defensive lineman was a fan favorite as well as a favorite in the locker room for his open personality and huge sense of humor. A leg injury in 1968 caused him to retire early, at the age of 27. Townes passed away due to pancreatic cancer on July 22, 2017, at the age of 74.
Jack Patera – Before becoming the first coach of the Seattle Seahawks, Patera played as a guard and linebacker for the Baltimore Colts, Chicago Cardinals and Dallas Cowboys. His career in the NFL as a player and coach spanned over three decades. He died of pancreatic cancer on Oct. 31, 2018 at the age of 85.
Walter White — For five years, Walter White was a league-leading tight end with the Kansas City Chiefs. After he left the NFL playing field, White's legacy continued to grow. Whether co-founding the Kansas City Ambassadors (former players and executives) to conduct outreach and charity events in the area, serving as the group's inaugural president, volunteering his time for multiple local organizations or as a long-time executive at Commerce Bank, White worked tirelessly for his community.
White passed from pancreatic cancer in April of 2019 at age 67.
NFL stars who have lost family members to pancreatic cancer include:
Rodney McLeod – Safety for the Super Bowl LII, Philadelphia Eagles. McLeod lost his grandmother to pancreatic cancer in 2008.
DeSean Jackson – Receiver, Las Vegas Raiders. Jackson's father died due to pancreatic cancer.
Calvin Johnson Jr. – Pro Football Hall of Famer and former receiver of the Detroit Lions. His mother, Dr. Arica Johnson, is a pancreatic cancer survivor.
Ron Rivera – Washington Commanders Head Coach and former Chicago Bears Linebacker. Rivera's brother Mickey passed away due to pancreatic cancer in 2015.
John Greco – Former offensive lineman for the NY Giants. Greco lost his mother to the disease his senior year in high school.
Corey "Philly" Brown – Former Carolina Panthers and Buffalo Bills player. Brown's grandmother passed away due to pancreatic cancer.
Roger Staubach – Former quarterback for the Dallas Cowboys. The Hall of Fame quarterback lost his mother to the disease in 1973.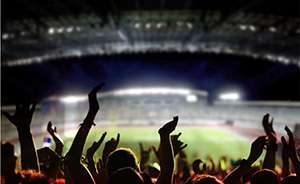 We are grateful to the following players who have raised funds and awareness for the Pancreatic Cancer Action Network in tribute to loved ones:
C.J. Ham – fullback for the Minnesota Vikings lost his mother to pancreatic cancer. Ham has highlighted PanCAN through the NFL's My Cause My Cleats campaign.
Cory Helms – former guard with Cincinnati Bengals who lost his high school football coach to the disease.
Allen Lazard – wide receiver for the Green Bay Packers who lost his grandfather to pancreatic cancer in 2014.
Andre Patton – wide receiver for the Los Angeles Chargers who lost his grandfather to the disease.
Thanks to their support, we're taking bold action to improve the lives of everyone impacted by pancreatic cancer.
Donate today
to advance leading-edge research that continues to help pancreatic cancer patients live longer.