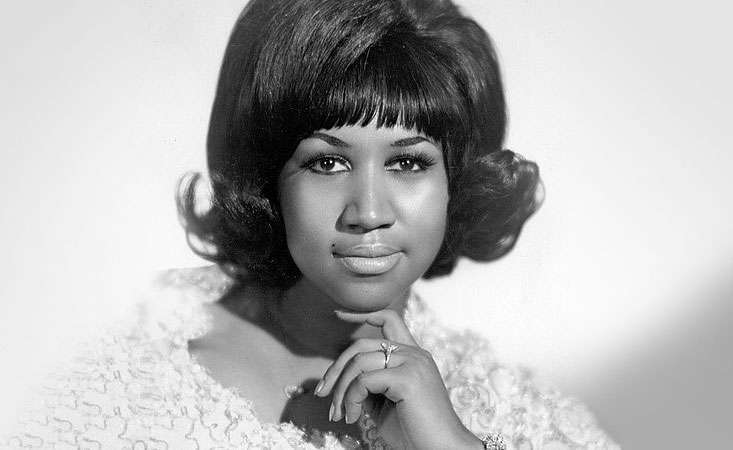 "Respect." "(You Make Me Feel Like a) Natural Woman." "I Say a Little Prayer." Aretha Franklin's velvety, smooth melodies became so embedded in worldwide culture that even today, decades after they topped the charts, many music fans can still sing a few chords regardless of their age, language or nationality.
"That makes it all worthwhile, just to know I uplifted another person — I wouldn't be doing anything else. In terms of helping people understand and know each other a little better, music is universal — universal and transporting," Franklin told Elle Magazine in 2016.
"Just to know I uplifted another person — I wouldn't be doing anything else. In terms of helping people understand and know each other a little better, music is universal — universal and transporting."
Rest well, tremendous Aretha Franklin. And thank you.

(📷: Mark Seliger) pic.twitter.com/2uC2uidstS

— Lana Gay (@LanaGay) August 16, 2018
Her harmonious hits added to Franklin's life and legacy. But as much as the public knows about her triumphs, there is less understanding among many about the disease that killed her.
On Aug. 16, 2018, Franklin's family confirmed that the "Queen of Soul" passed away at the age of 76 from cancer of the pancreas. Her funeral on Aug. 31, 2018, will take place in her hometown of Detroit.
"Aretha Franklin died of neuroendocrine pancreatic cancer, which is a more rare form of pancreatic cancer," said Julie Fleshman, JD, MBA, president and CEO of the Pancreatic Cancer Action Network (PanCAN), in an Aug. 17 interview with CBS News. "It is a slower growing form of the disease. It grows in the neuroendocrine cells of your pancreas."
Thank you @CBSNews @CBSNLive for having @JulieFleshman on today to discuss #pancreaticcancer, its risk factors & symptoms and how people can make a difference in the fight with @PanCAN https://t.co/yqB0Df87Ps pic.twitter.com/fKlbSDBepw

— PanCAN (@PanCAN) August 16, 2018
Pancreatic cancer is the third leading cause of cancer death in the United States. Only 9 percent of pancreatic cancer patients will live five years beyond diagnosis.
The two main types are pancreatic adenocarcinoma (exocrine tumors) and pancreatic neuroendocrine tumors (PNETS, also known as islet cell tumors). In 2019, an estimated 56,770 Americans will be diagnosed with pancreatic cancer, only 7 percent of them will be diagnosed as PNETs. PNETs are not only a slower growing and less aggressive form of pancreatic cancer, they also require different treatment strategies than adenocarcinoma.
Specialists may apply similar treatments – like surgery, radiation therapy or chemotherapy – to both PNETs and adenocarcinomas, but they may also select targeted therapies, hormone therapies and/or liver-directed therapies that have been specifically approved for PNETs. Sutent®, Afinitor® and Lutathera® are all common treatment options. Additionally, some PNETs patients may choose to undergo clinical trials.
"This is an understudied disease," Fleshman told CBS. "We need people to take action, to donate, to volunteer, to get involved in a local fundraising event. With more research dollars, we can absolutely make progress and change outcomes for this disease."
What is the difference between Aretha Franklin's type of #pancreaticcancer, pancreatic neuroendocrine tumors (PNETs) and the more common adenocarcinoma? Learn 5 key facts about #PNETs: https://t.co/3Mgc5k4rqy #PANCaware #WageHope

— PanCAN (@PanCAN) August 16, 2018
One way PanCAN is rewriting the story of pancreatic cancer is by attacking the disease on all fronts: research, clinical initiatives, patient services and advocacy. The nonprofit also works with national, regional and local media to help educate patients, caregivers and healthcare providers about everything from diagnosis to treatment. You can view some of those stories below:
Join PanCAN in its urgent mission to improve patient outcomes and double survival by 2020 by donating today.
Franklin joins a growing list of notable public figures affected by the disease.
On behalf of Franklin and all patients like her, PanCAN will continue to work diligently to double survival and improve patient outcomes.
Contact Patient Central
to get more information and resources for PNET, and for other information and services related to the diagnosis and treatment of pancreatic cancer.
Images used for this blog are assumed to be in public domain. If you are the owner of an image(s) used in this blog and believe their use on this site is in violation of any copyright law, please contact media@pancan.org.