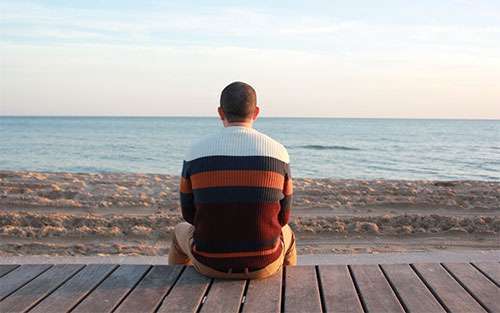 Editor's note: Since September is Self-Care Awareness Month, we are republishing this article containing tips for self-care related to both pancreatic cancer patients and caregivers.
We know a cancer diagnosis can be stressful. People facing cancer frequently experience increased stress and anxiety. Difficult decisions, uncertainty and the impact of the diagnosis on your life and loved ones can be overwhelming.
Remember that self-care and relaxation are important for both patients and caregivers.
Patients and caregivers should spend a few minutes every day in a quiet and calm environment. Caregivers should take time each day to do something for themselves. Friends and family members may be able to help with caregiving while loved ones take time for self-care.
Both patients and caregivers should take some time to do things you enjoy. Go for a walk, watch a movie, read, listen to music, garden or craft. Have lunch with a friend and talk about anything but the cancer journey.
Relaxation techniques such as deep breathing and visualization – imagining a calm, peaceful situation or place – can be useful. Take advantage of massage, aromatherapy, hot baths, naps or other activities that soothe you.
Yoga, tai-chi or meditation programs may also be helpful. If you are beginning a new exercise program, however, it is important to consult with your doctor beforehand.
Some patients even find relaxation therapy helps relieve symptoms and side effects such as pain, nausea and neuropathy. For example, acupuncture has been shown in some studies to relieve chemotherapy-induced nausea and pain.
If you are looking for more guidance, here are some good resources: