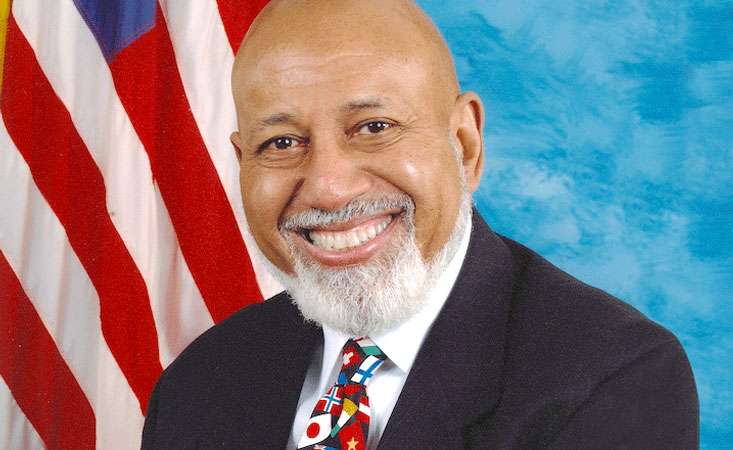 Longtime U.S. Rep. Alcee Hastings (D-FL) passed away on April 6, 2021, after battling stage IV pancreatic cancer. He was serving his 15th congressional term.
In January 2019, Hastings announced he was being treated for pancreatic cancer. In a statement released at the time, he said, "I have been convinced that this is a battle worth fighting, and my life is defined by fighting battles worth fighting."
Hastings was active in the civil rights movement and was Florida's first Black federal judge. He was elected to the U.S. House of Representatives in 1992 and served there continuously until his death.
Last year, Hastings signed on to support dedicating $15 million in federal research funding specifically for pancreatic cancer.
He was also a member of the Congressional Caucus on the Deadliest Cancers, a group open to all members of Congress to raise awareness of and advocate for research funding and other measures to increase survival rates for the deadliest cancers – including pancreatic cancer.
When federal funding for pancreatic cancer research increases, it correlates with better survival rates. In just a few minutes, you can help secure support for this critical funding. Tell your representative how important improving outcomes for pancreatic cancer patients is to you.
"Rep. Hastings was a strong supporter of federal research funding for pancreatic cancer," said Meaghan Slater, associate director of advocacy at PanCAN. "We are so grateful for his participation in the Deadliest Cancers Caucus and his support of our work. Our thoughts are with his family, friends and colleagues."
Just last year, the U.S. House of Representatives also lost civil rights icon John Lewis to pancreatic cancer.
In 2021, an estimated 60,430 Americans will be diagnosed with pancreatic cancer. Black Americans have the highest incidence rate of pancreatic cancer of all ethnic/racial groups in the United States, according to the National Cancer Institute SEER data.
PanCAN remains steadfast in our efforts to improve outcomes for all pancreatic cancer patients through research, patient support and working with Hastings' colleagues on Capitol Hill to ensure federal attention and funding is brought to this disease.