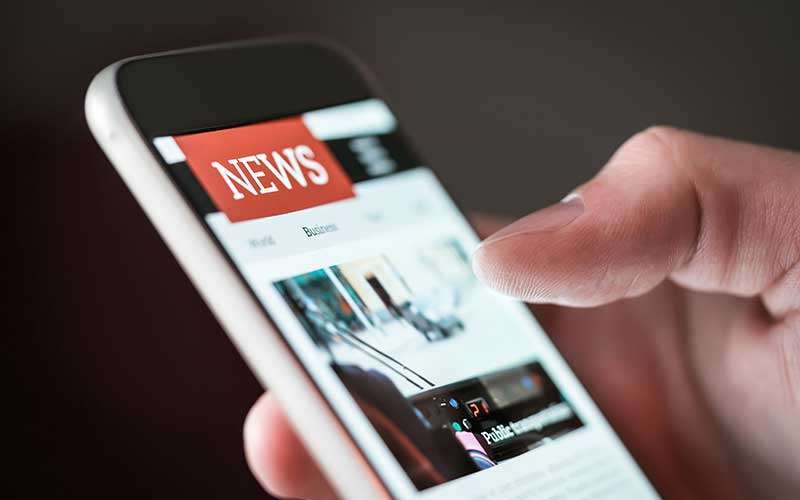 Editor's note: Today's edition of the 2018 Year in Review series features the 10 most popular news stories on the Pancreatic Cancer Action Network (PanCAN) blog. Stay tuned for other recaps of the year's top articles related to advocacy, national news coverage, volunteer contributions and more.
Find out what topics captured the attention of PanCAN blog readers in 2018 including scientific research discoveries and personal survivor stories of hope. From new early detection blood tests to the use of marijuana among pancreatic cancer patients, the year showcased issues that mattered the most to people fighting the world's toughest cancer.
1. 7 Pancreatic Cancer Symptoms and Signs You Should Know
PanCAN recommends that anyone experiencing one or more of these seven common symptoms speak with a doctor.
2. 6 Things to Know About Pancreatic Enzymes
Six guidelines every pancreatic cancer patient should know about pancreatic enzymes.
3. 6 Things to Know about the CancerSEEK Test and Early Detection
Six important considerations to help understand a promising new blood test for the earlier detection of several cancer types, including pancreatic, and other early detection efforts.
4. 5 Things to Know about BRCA Mutations and Pancreatic Cancer
Five important facts about BRCA mutations found in "breast cancer genes" and how they impact pancreatic cancer risk as well as influence treatment options.
5. I Demand Better: Barbara Washburn
Pancreatic cancer survivor shares how and why she turned her initial fear of the disease into a source of strength to fight for other patients and their families as a volunteer for the cause.
6. Blood Pressure Medication and Pancreatic Cancer Risk
The chief medical officer of PanCAN examines a new study that suggests a popular type of high blood pressure medication, called short-acting calcium channel blockers (CCBs), may increase the risk of pancreatic cancer in post-menopausal women.
7. Young Bride with Pancreatic Cancer Opts for Clinical Trial
Diagnosed with a rare type of pancreatic cancer at just 30 years old, young newlywed used molecular profiling to help choose a clinical trial.
8. Cannabis and Pancreatic Cancer: 5 Things to Know
Five key points about how marijuana, also known as cannabis, can be used when fighting pancreatic cancer.
9. Best Veggies for Pancreatic Cancer Patients
Senior clinical dietitian for the Pancreas Surgery Program at MD Anderson Cancer Center shares which vegetables she recommends for the diet of pancreatic cancer patients.
10. Aretha Franklin, the "Queen of Soul," Dies of Pancreatic Neuroendocrine Cancer
Award-winning, legendary singer and songwriter Aretha Franklin passes away from pancreatic neuroendocrine cancer at the age of 76.
Share your story
to inspire and inform others facing pancreatic cancer and their loved ones.