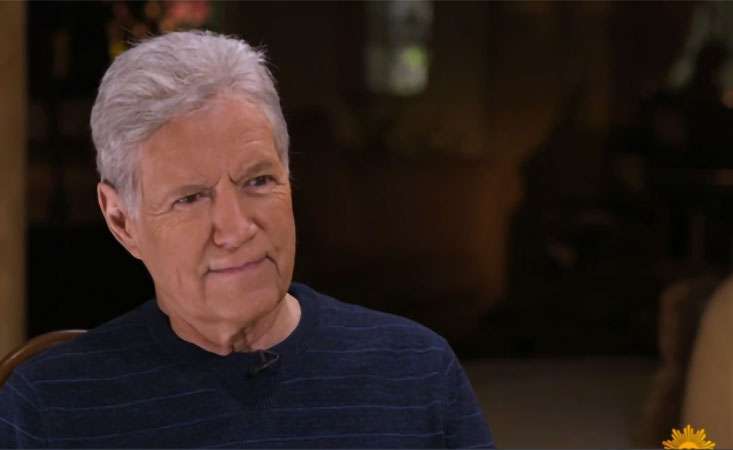 "Jeopardy!" show host Alex Trebek, 78, opened up about his pancreatic cancer diagnosis in a CBS News "Sunday Morning" interview that aired May 12.
Trebek shared that his pancreatic cancer journey started with a pain in his belly that wouldn't go away. After taking some tests, his healthcare team confirmed there was an issue – a tumor the size of a small fist on his pancreas.
Pancreatic cancer may cause only vague unexplained symptoms. Pain (usually in the abdomen or back), weight loss, jaundice (yellowing of the skin and/or eyes) with or without itching, loss of appetite, nausea, change in stool, pancreatitis and recent-onset diabetes are symptoms that may indicate pancreatic cancer. If you are experiencing one or more of these symptoms, the Pancreatic Cancer Action Network (PanCAN) urges you to speak to your doctor immediately and reference pancreatic cancer.
On March 6, Trebek announced in a short clip from the "Jeopardy!" set that he had been diagnosed with stage IV pancreatic cancer.
Reflecting to when he received the diagnosis, Trebek admitted the disease caught his attention. "I knew about pancreatic cancer."
Pancreatic cancer is the world's toughest cancer with a five-year survival rate of just 9 percent in the United States. It is the third leading cause of cancer-related death in the United States and demands urgent action to save lives.
Since his diagnosis, Trebek has been making sure that others know about the disease, too. In addition to sharing his journey with the media, Trebek joined PurpleStride LA, the walk to end pancreatic cancer, last Saturday. At the event, Trebek shared inspirational remarks and rallied with the other survivors in attendance. He also thanked his staff, who formed the PurpleStride team, "Team Alex," for their tremendous support and fundraising efforts.
In addition to raising awareness of pancreatic cancer and its symptoms, Trebek discussed the treatment side effects he encountered. Early on in his treatment journey, Trebek had stomach cramps that could become so painful they left him writhing and crying on the floor of his dressing room.
Seeing healthcare professionals who focus on symptom management and supportive (palliative) care improves outcomes and is critical for your quality of life. PanCAN strongly recommends that symptom management and supportive (palliative) care should be provided early in your diagnosis as well as during and after treatment.
And while pancreatic cancer takes a toll on the patient, Trebek also learned that this journey is "extremely difficult for the caregivers."
PanCAN's PanCAN Patient Services has free resources and information about supportive care for patients and support for caregivers at any point in their journey.
Trebek also experienced hair loss from chemotherapy. But the winner of six Daytime Emmy Awards is upbeat as ever. He hopes his hair will be back by September, when he will begin taping his 36th season of "Jeopardy!"
Trebek said, "I've had so many people send cards, letters, tweets – whatever. Offering prayers. For 35 years I've enjoyed the success of the show. But I've never really thought about the impact the program was having on American viewers. And I've become part of their lives."