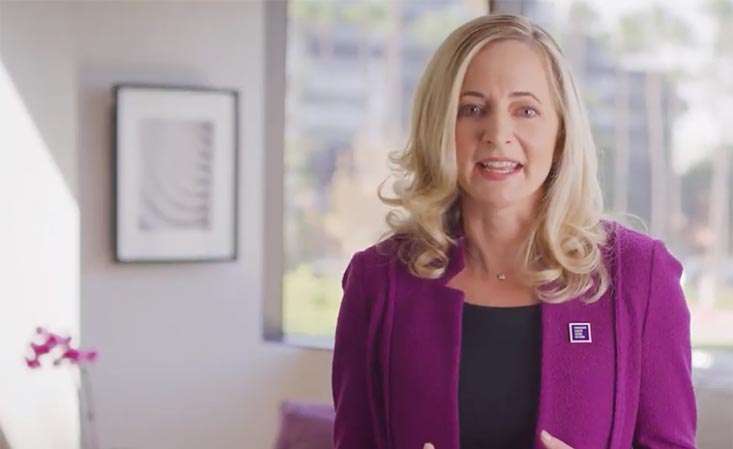 It's Pancreatic Cancer Awareness Month!
Today the Pancreatic Cancer Action Network (PanCAN) kicks off a November public awareness campaign – designed to call attention to the risks and symptoms of pancreatic cancer – with a weekly series of public service announcements (PSAs) featuring survivor and caregiver stories. The PSAs also emphasize the importance of self-advocacy and early diagnosis.
The PSAs feature Frankie Banali, drummer for the heavy metal rock band Quiet Riot, who announced his stage IV pancreatic cancer diagnosis in October 2019; pancreatic cancer survivor Dag Kittlaus, the co-founder and CEO of Siri (acquired by Apple); Craig Irving, a corporate sales manager for American Airlines and a PanCAN volunteer; Adam Deal, a pancreatic cancer survivor from Ohio; and Julie Fleshman, the president and CEO of PanCAN, who lost her father to the disease 20 years ago, the same year PanCAN was founded.
In addition to knowing and sharing the risks and symptoms of pancreatic cancer, the public is urged to take action in several ways including: registering for a PurpleStride walk/run event, becoming a monthly donor to PanCAN, wearing purple (pancreatic cancer's color), raising awareness among family and friends throughout November and on World Pancreatic Cancer Day, Nov. 21, and more.
"As evidenced by this campaign, pancreatic cancer doesn't discriminate, and there remains an urgent need for meaningful solutions to improve outcomes for patients," Fleshman said. "We need the public to join us in this fight. We encourage everyone to learn the symptoms and risk factors, join a local PurpleStride walk, and become a monthly donor to support PanCAN's mission. Each and every action you take makes a difference."
Recent news of high-profile individuals who have been affected by the disease include "JEOPARDY!" host Alex Trebek, Supreme Court Justice Ruth Bader Ginsberg and St. Louis Cardinals Hall of Famer Bob Gibson, which has further thrust the disease into the public eye.
Pancreatic cancer is currently the third leading cause of cancer-related death in the United States, and the incidence rate is increasing year-over-year. The five-year survival rate is just 9 percent, making it the only major cancer with a five-year survival rate still in the single digits.
Also, there are currently no screening tests or early detection methods for pancreatic cancer, and most patients are diagnosed when the disease has spread outside of the pancreas, making surgery no longer an option.
Watch the first PSA in the campaign, featuring Quiet Riot's Banali. Check back throughout November for other inspiring videos and stories.
Be sure to
take action
in the fight against the world's toughest cancer this November!