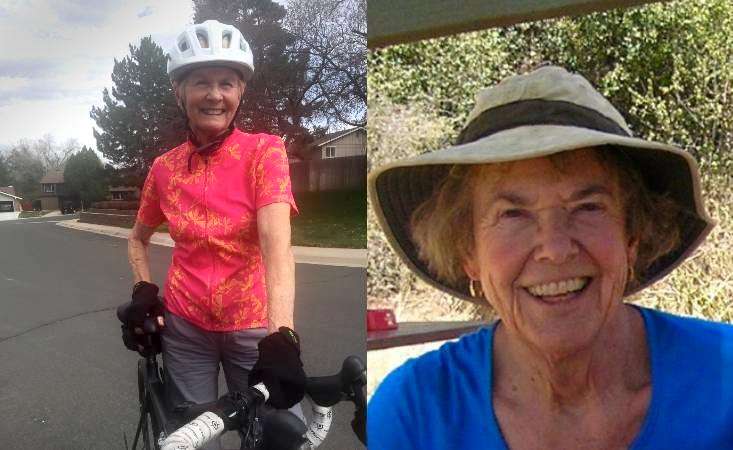 Editor's note: This week, we are telling stories about strong connections developed through the Pancreatic Cancer Action Network's (PanCAN) Survivor & Caregiver Network, which connects those touched by pancreatic cancer with someone who has been in their shoes. PanCAN's Patient Services can provide a list of Survivor & Caregiver Network volunteers matched based on diagnosis, geography, treatment and more.
When Mary Kelly was diagnosed with pancreatic cancer in 2018, she contacted PanCAN's Patient Services, who gave her a list of survivors with a similar diagnosis who had volunteered to connect with others one-on-one.
Kelly was making decisions about treatment and next steps, and she was hearing a lot from her healthcare team and her family. But she wanted to hear firsthand experience, too.
"It was important to me emotionally to connect with someone who was similar to me – someone who had actually been through this," Kelly said.
One of the first survivors Kelly reached out to was Pat Rathbone, and the two developed a strong, ongoing connection.
"Pat was really helpful, having been through the journey herself. She had experienced the same anxiety, the same concerns, the same type of emotional attachment to the decisions I was making."
Kelly was heartened to learn that Rathbone is still active, which gave her hope that she could continue to have a new but normal lifestyle after surgery and chemotherapy treatments.
Talking to other survivors from the Survivor & Caregiver Network and hearing their experiences helped Kelly as well. "So many people I connected to were very active and had a zest for life. Talking to them, I could at least try to look forward and see the light at the end of the tunnel."
Kelly continued to connect with Rathbone. "As I had a lot of different challenges at different times, I reached out to Pat and learned she had some of the same issues as well."
The two are still in touch and have become friends.
Rathbone appreciates how Kelly can maintain a sense of humor and have fun while going through such a challenging time. "Mary can call me when she is anxious as hell waiting for test results, yet before we finish the call, she has me laughing."
Kelly is also still active – both Kelly and Rathbone play tennis, one of many interests they have in common – and engaged in all aspects of life. "She is, even at the worst of moments, still hooked into the world outside of pancreatic cancer – and that is no small feat when you are scared to death," Rathbone shared.
Kelly appreciated having other survivors to talk to when she was diagnosed and getting treatment. Now that she's finished her treatment and is feeling like she's getting back to normal, she wants to pay it forward.
In addition to her continued relationship with Rathbone, Kelly has become friends with others in her area diagnosed with pancreatic cancer. She believes sharing mutual issues with survivors can be a key to understanding the recovery process.
"It's been uplifting to have a connection with survivors, and I try to do the same with people I know who are newly diagnosed.
"Connecting with survivors gave me hope."
Contact PanCAN's Patient Services
to connect with members of the Survivor & Caregiver Network who can speak with you to provide hope, inspiration and support – no matter what stage of the journey you are in. PanCAN can also answer any questions you have about pancreatic cancer.