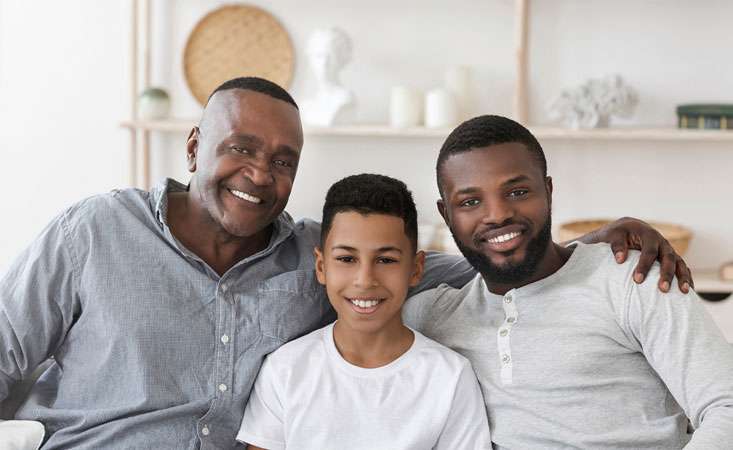 "Our symptoms may not be taken seriously. We may feel we're not hearing about all treatment options. It's important to talk about things all patients and families can do to help ensure they are getting the best care and that they know where to turn to for information, resources and support." – Karyn Temple, PanCAN Board of Directors member who lost her father to pancreatic cancer
On Wednesday, June 22, you'll want to join us online for "Let's Talk About: Pancreatic Cancer in the Black Community," as moderator Karyn Temple and other members of the Black community share their experiences with the disease:
"Let's Talk About: Pancreatic Cancer in the Black Community" is free to join and is the culmination of National Black Family Cancer Awareness Week, a time to bring more attention to the cancers that affect Black Americans.
Pancreatic cancer affects Black Americans more than any other racial or ethnic group. Researchers don't know exactly why, but they believe environmental and lifestyle factors play a role. Also, some Black patients face barriers that can hinder them from receiving care.
People at higher risk for pancreatic cancer should listen carefully to their bodies, be aware of any symptoms that are out of the ordinary and openly communicate with their healthcare team. Some examples of pancreatic cancer symptoms include back or stomach pain, unexplained weight loss, jaundice and digestive challenges.
Considering clinical trials is particularly important for pancreatic cancer patients who are part of an ethnic or racial minority group.
Pancreatic cancer patients who participate in clinical research have better outcomes, and every treatment available today was approved through a clinical trial.
Despite comprising 13% of the U.S. population, Black Americans make up only 4% of cancer clinical trial participants.
RSVP
today for "Let's Talk About: Pancreatic Cancer in the Black Community," taking place on Wednesday, June 22, 2022, at 2 p.m. ET/11 am. PT.