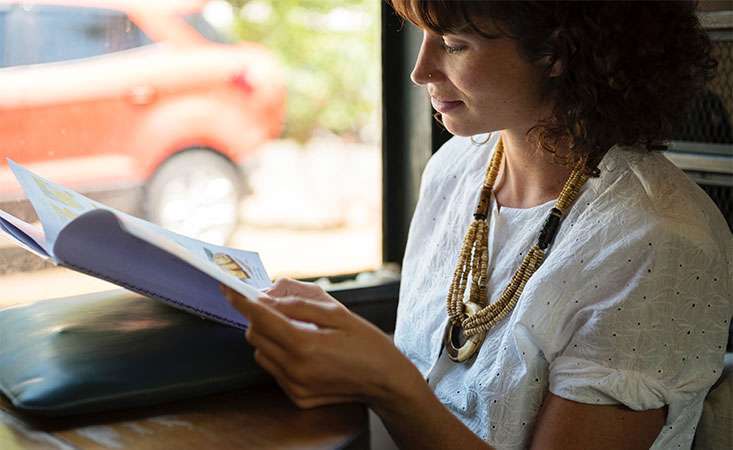 Pancreatic Cancer Action Network (PanCAN) scientific project manager, Lola Rahib, PhD, recently contributed to the Scientific American article titled, "Why Pancreatic Cancer Is on the Rise." Rahib spoke to reporter Claudia Wallis about the increasing incidence of pancreatic cancer, as well as the strides researchers are making in early detection efforts.
Wallis noted that pancreatic cancer is currently the third leading cause of cancer-related death in the United States, and it's on track to become second around 2020. This estimate was made by analyses conducted by PanCAN's scientific and medical affairs team, with Rahib as the first author, in a study published in the biomedical journal Cancer Research.
As part of the Scientific American article, Wallis sought to explain the reasons for the relative increase in deaths caused by pancreatic cancer not only in the United States, but also in France, Japan and Taiwan. The experts she interviewed explained that there are many reasons, including:
Better tumor detection and treatment methods for other cancer types, leading to improved patient outcomes for those diseases
Extended life spans, which can increase the likelihood of getting pancreatic cancer
Smoking tobacco, which doubles one's chances of getting pancreatic cancer
Increased obesity and type 2 diabetes rates, which can raise the risk of several cancers, including pancreatic cancer
But diabetes isn't just a risk factor – it's also considered a potential symptom of pancreatic cancer. Rahib noted that nearly 1 percent of adults over the age of 50 with newly diagnosed diabetes will be diagnosed with pancreatic cancer within three years.
There currently is no standard early detection method for pancreatic cancer. But researchers are directing their attention to individuals with new-onset diabetes to differentiate those whose diabetes is caused by an undiagnosed tumor.
One avenue being pursued is liquid biopsies, or cancer blood tests. But they are not yet reliable enough and can actually be "costly and emotional" for a patient who might receive a false positive or false negative, according to Rahib.
Efforts are underway throughout the U.S. and the world, including Early Detection Targeted Grants funded by PanCAN last year, to identify more reliable ways to detect the disease in its earlier, more treatable stages.
Read the full Scientific American article.
Do you have additional questions about liquid biopsies, early detection strategies or your risk for the disease? Contact PanCAN Patient Services to answer any of your questions!