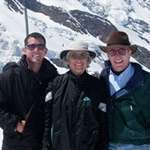 Our Hearts Are in the Cause for Tyler
I met the love of my life in high school. Yvonne and I fell in love and got married after graduating from college in Southern California. Almost 10 years ago, in June 2006, we celebrated our 32nd wedding anniversary. Our son, Tyler, was 25.
Our lives were very good, until the month after our anniversary, and one week before Tyler married the love of his life.
That's when Tyler was diagnosed with pancreatic cancer. No one could have imagined that this healthy, athletic and brilliant young man would be the one diagnosed with a life-threatening disease.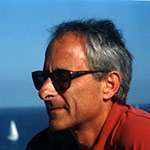 My heart is in it for Jeff…
and the Purple Balloon
My brother, Jeff, and I were five years apart. When you're 8 and your brother is 13, you want his world in yours. The cool teen with the cutest friends!
Although we weren't very close while growing up he was always my hero. My incredibly smart, handsome and funny older brother could do everything! As we grew older, we found that we had a lot in common and the difference in our ages gradually disappeared. Eventually, we became the closest of friends. I loved my brother very much.
Jeff was 50 when he was diagnosed with a "gallbladder" problem. However, when he went in for surgery, the doctor found that it wasn't his gallbladder, but his pancreas.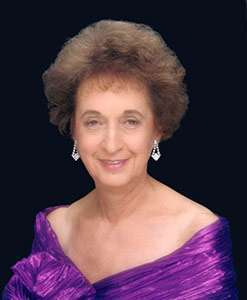 My Mother's Purple Legacy
Purple was my mother, Rose Schneider's, favorite color.
She was 68 when she passed from pancreatic cancer, just six months after her doctor told her to get her affairs in order.
After her death, our lives were shattered and I was heartbroken. But I was determined to not let her death be in vain.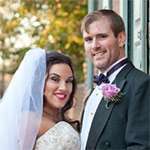 A Chance Meeting Leads to Love (Almost) at First Stride
They figure their paths probably crossed dozens of times over the years, but it was pancreatic cancer that would finally, truly, bring them together.
Proof that something positive can and does come from heartache and loss.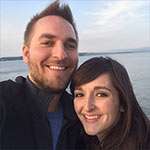 Allison Wied and Todd Jarecki: Expect the Unexpected
Mahatma Gandhi once said, "Where there is love there is life."
Allison Wied and Todd Jarecki know this to be true.
The two met as volunteers in the San Diego Affiliate of the Pancreatic Cancer Action Network. Allison had lost her mother to pancreatic cancer in 2006. Todd was involved because of his childhood friend, Chris, who had lost his father to the disease.
At Affiliate meetings and socials, fellow volunteers noticed they had a special connection with each other right off the bat. Together, the two noticed their shared zest for life.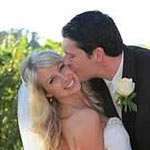 Justen and Katie Meyer: Once Upon a Time in Dallas…
It's not uncommon to hear about coworkers falling in love. But Justen and Katie Meyer's story has a twist.
At the Pancreatic Cancer Action Network's annual Community Engagement Leadership Training (COLT) conference in March 2011, Justen, a volunteer leader with the St. Louis Affiliate, and Katie, an employee at the Pancreatic Cancer Action Network, congregated in Dallas with fellow volunteers and staff for a long weekend of comradery, learning and fun.
During the hustle and bustle of the arrival of some 400 volunteer leaders from across the country on the first day, Katie and fellow coworkers noticed Justen as he entered the hotel. "Some of my coworkers were asking me if I had seen him because apparently he was tall and handsome. The moment I saw him, I had to agree," Katie said.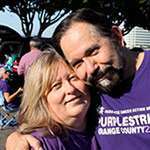 My Legacy of Love – A Patient's Story
My journey with pancreatic cancer began in 1964.
I was only 9 years old.
Not old enough to know anything about this cancer, much less how it would affect my life some 30 years later. Too naïve to imagine that the very same disease would steal my father, my mother, my grandmother, my uncle and, in 2002, my own good health.
My parents taught and encouraged me to find the good in everyone and everything.
In this darkness, I have found light. During some of my darkest days, I found light when I become part of the Pancreatic Cancer Action Network, or as I refer to them, my "purple family."
This organization has made great strides in the pancreatic cancer community. In fact, today I am very proud to be a part of the new Patient Registry, which I am using to record all the details of my treatments, side effects, doctor visits and more.
The Patient Registry is designed to advance research through the information that I and other patients provide, improve treatment options, and overall get us closer to doubling pancreatic cancer survival by 2020.
But it's also a way for me to leave a lasting legacy – a legacy of love – so that future patients, and perhaps even my own family, can benefit from the information that I record about my journey.

Precious and Few
A love letter to my wife, Roberta Luna – a pancreatic cancer survivor
"Precious and few are the moments we two can share."
Wow, not in a lifetime would I have ever expected these words to have so much meaning 41 years later!
That was our wedding song, Roberta. Of course we didn't realize then that the journey of our lives together would take so many twists and turns, with unanswered questions and unexpected events.
Of the many good moments, God bestowed two miracles upon us. The doctors had given us no chance of you being able to have children, yet with His grace, you defied the odds, and we have two boys. How wonderful was that?
You are my inspiration – only one of many reasons why I love you immensely!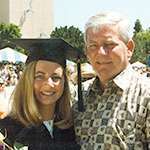 Picking up the Pieces
I remember my dad tinkering with his wrench to remove the training wheels from my bicycle.
"You're ready," he reassured me.
As he guided me down our Pleasanton, CA, street, pushing my new two-wheeler from the back seat, I started peddling faster, knowing my dad was behind me.
But he had let go. And I was riding on my own.
I remember coming to a stop at the end of the street and looking back. There he was, standing in the distance, proudly clapping and cheering on his little girl. He made me feel confident and safe.
It's one of the first moments I remember with my dad. I was four and he was my hero.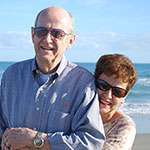 My Husband's Legacy Will Live On
My husband, Jack, and I were always content simply hanging out together. It didn't take much to entertain us. We loved being with each other, and it didn't matter where we were. Although occasionally we'd treat ourselves to a short trip to the N.C. mountains or our nearby beaches, we were just as happy being at home. Friends said we were joined at the hip.
When Jack's pancreatic tumor was discovered, our lives and plans for the future were completely turned upside down.
It's been three-and-a-half years since his death. It was heartbreaking to watch my husband of 32 years, the love of my life, lose his battle with pancreatic cancer 19 months after being diagnosed.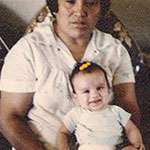 My heart is in the cause for Grandma
Grandma wasn't quite ready for me when I was born. She had many hopes and dreams for Mom.
Like all parents, she wanted her children to have what she didn't have. I'm sure she would have liked for Mom to have postponed motherhood. Not only that, I don't think she liked the term "Grandma," but oh well, the time for me to arrive had come and there was no turning back! (Although I'm sure there were times when she and Mom would have liked to have returned me.)
As time went by she became a bit more accepting of the situation. I would like to think I broke her in for my (much) younger cousins. I think she enjoyed being a Grandma more than being a mom! In our case if we annoyed her she could just send us away.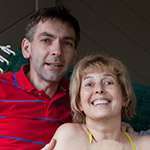 MY HEART IS IN IT FOR ELENA, AND KEEPING HER CELLS ALIVE
Elena and I met in Moscow in the mid-1990s. Both of us were practicing oncologists. It was a tumultuous time there, as the Soviet Union was crumbling, so we made the joint decision to relocate to the United States and undergo the daunting process of transferring our Russian medical degrees to become licensed to practice in America. Our training took us to Philadelphia, where we both got positions at Fox Chase Cancer Center. Elena's focus was on leukemia and mine was gastrointestinal cancers. Little did I know that we'd soon be fighting for her life against one of the very diseases that I studied in the lab and treated in the clinic.
In the spring of 2012, Elena experienced constant intense abdominal pain, and as an oncologist herself, she scheduled and reviewed her own CT scan. She immediately noticed the spot on her pancreas and several lesions in her liver – and knew that she was looking at metastatic pancreatic cancer.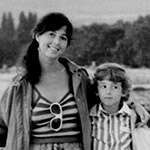 MY HEART IS IN IT FOR MY MOM – AND ALL SHE'S GIVEN ME
I'm not a biologist. I'm a computer guy. Yet here I am, in Heidelberg, Germany, pursuing my PhD in bioinformatics with a focus on cancer genomics. Just a few years ago, I wouldn't have dreamt of leaving my successful software development career and life in Toronto.
But everything changed when my mom got sick.
I had to join the fight against the disease that she had devoted her professional life to, and that ultimately took her life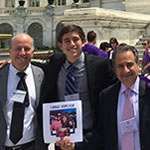 IT'S TIME TO MAKE THE IMPOSSIBLE POSSIBLE
It was time to tell his story. He breathed in deeply, stepped forward confidently, and with conviction and fortitude, told the legislative staffer in Sen. Chuck Schumer's Washington, D.C., office why he was on Capitol Hill that sunny day in June 2015 along with more than 500 other advocates from around the country.
Eric Doppelt may've had a little nervous energy, but he wasn't timid. He was at the Pancreatic Cancer Action Network's annual National Pancreatic Cancer Advocacy Day to give this devastating disease a voice in one of the places it matters most – on Capitol Hill.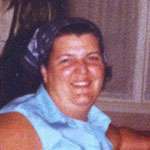 My heart is in it for Aunt Elaine
It was New Year's Eve, and my family and I were getting ready to celebrate a new year – 2002 was going to be our best year yet! My dad was having a party, and I was excited to see family members that I hadn't seen in a long time.
But the moment my Aunt Elaine walked through the front door, my stomach turned sour, and I knew this was not going to be a fun celebration. She looked dreadful. She was gaunt and jaundiced, but more shocking than anything – and what will stick with me forever – was the look in her eyes. Her eyes were vacant. Absent. Almost ghostly. Something was very wrong.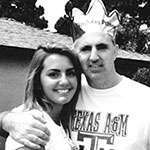 Everything I do, I do for my dad
Like most little girls, my first love was my daddy. He was my number-one fan and my biggest supporter. He was also my first heartbreak.
In July 2007, he sat my siblings and me down in our quaint living room, quietly spilling the news that he had pancreatic cancer. Stage four, to be exact. What did this mean? I had no clue. I'd never known anybody with cancer, let alone knew that there were four stages to it. But when I saw my mom break down in tears, I knew that whatever this meant, it wasn't good. My dad was a healthy 45-year-old who worked in the oncology field. How could this have happened to him without him knowing? How could this be happening to me?! I was only 16.

We'll continue to share love stories all month long. Please check back to read more.