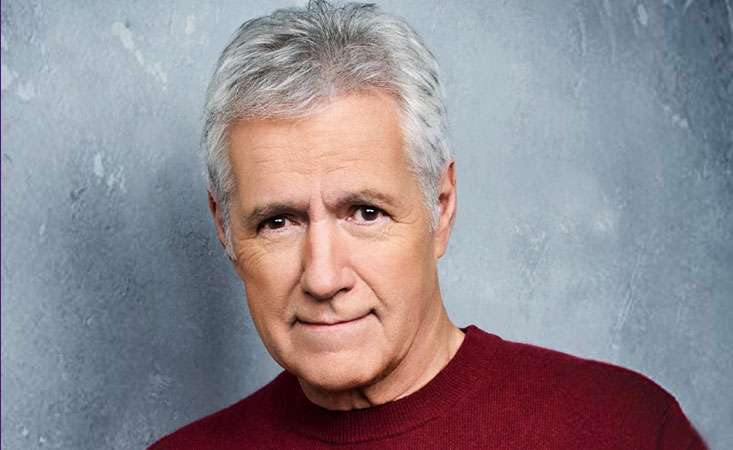 Alex Trebek's new memoir, "The Answer Is…Reflections on My Life," is available today, one day ahead of his 80th birthday.
Featured in it, among stories tied to his family and his 36-year career as "Jeopardy!" host, are details about his life post-pancreatic cancer diagnosis.
Central are common side effects of treatment, including bouts of depression and pain, which he has also spoken about in interviews leading up to the publication of the book, as well as the overall ups and downs he has experienced since diagnosis.
Trebek learned he had stage IV pancreatic cancer and told the public via a video message in March 2019. Since then, he has continued to release periodic updates on his health. Just last week he released a video to update fans on what – and how – he's been doing.
In the latest update he shared, "I've been continuing my treatment, and it is paying off, though it does fatigue me a great deal. My numbers are good. I'm feeling great."
In interviews this week, Trebek divulged that he has struggled and has, at times, felt like a burden to his wife but that he was in awe of the way she has handled his diagnosis. The Pancreatic Cancer Action Network (PanCAN) maintains that having a support system is critical for patients. And that it's equally important for caregivers to take the time to care for themselves.
Trebek also said in interviews that he was receiving an experimental immunotherapy.
Immunotherapy works by using the patient's own immune system to recognize, attack and kill their cancer cells. Typically, immunotherapy approaches require activating the immune system and suppressing efforts by the cancer cells to hide from the immune system.
To date, immunotherapy has not shown success by itself for most pancreatic cancer patients. A small subset of pancreatic cancer patients respond to a checkpoint inhibitor approach, depending on their tumor's biology.
Therefore, many immunotherapy drugs are being tested in combination with other treatment options, like chemotherapy, to improve their effectiveness in patients with pancreatic cancer.
For all pancreatic cancer patients, PanCAN strongly recommends clinical trials at diagnosis and during every treatment decision.
In the fight against pancreatic cancer, clinical trials often provide the best treatment options, and they give patients early access to cutting-edge treatments that can lead to progress in research and better outcomes. Every treatment available today was approved through a clinical trial, which is why it is so important for patients to enroll and participate.
Every patient is unique, so it is important to discuss what clinical trials may be right with one of PanCAN's Patient Services expert case managers.
PanCAN also recommends that all patients get genetic and biomarker testing to determine the best treatment options for them. Genetic testing evaluates a patient's saliva or blood for alterations they're born with, and biomarker testing looks at a sample of a patient's tumor for any changes in their DNA or protein.
Pancreatic cancer has been in the news recently due to the passing of Civil Rights legend John Lewis and the update from Supreme Court Justice Ruth Bader Ginsburg, a pancreatic cancer survivor, that she is undergoing chemotherapy again.
Since his pancreatic cancer diagnosis, Trebek has become a public advocate, sharing updates about his journey, attending PanCAN's PurpleStride event in Los Angeles last year and appearing in a global PSA for Pancreatic Cancer Awareness Month last November.
Any treatments, including clinical trials, mentioned in this story may not be appropriate or available for all patients. Doctors take many things into account when prescribing treatments including the stage and type of cancer and the overall health of the patient.